10 Reasons to Choose Beaverdam Builders

1. EXPERIENCE & REGIONAL EXPERTISE
The experience that Beaverdam Builders has gained over 30-plus years is considerable. We know the Catskills and we provide quality construction tailored to the meet the weather extremes presented by the region.
2. EFFICIENCY & TEAMWORK
As a family-run business, our crew works extremely well together and enjoys the type of communication that is key to a job well done.
3. ATTENTION TO DETAIL
Beaverdam Builders ensures that every detail of your job is appropriately considered — from the foundation to the painstaking attention we pride ourselves on for finishing details.
4. TIME AND BUDGET
Schedules and finances are of utmost importance on every job and we strive to get your job done on time and on budget.
5. Preservation / Restoration
We remain sensitive to the special needs of preservation when working on the renovations of delicate, historic buildings.
6. Aesthetic Sensitivity

Aesthetic issues are important considerations to us for every type of construction project. We work with customers to make sure that the work being done blends cohesively with existing structures.
7. PROBLEM SOLVING

Our customers consistently compliment the pro-active approach to problem solving employed by Beaverdam Builders. We enjoy the role of being "creative consultants" and are confident that we can find workable solutions to nearly any building challenge.
8. Professional Practices

We carry workman's compensation and are fully insured.
9. Invested in our community for over 3 Decades

We appreciate opportunities to work on community projects and encourage investment in the buildings that are important to business and neighborhood.
10. Better Business Bureau Accredited

Beaverdam Builders is a 15-year Better Business Bureau accredited company with an A+ rating.
Beaverdam Builders is committed to quality work that lasts the test of time.
We recommend considering other contractors if you're looking for quick fix repairs.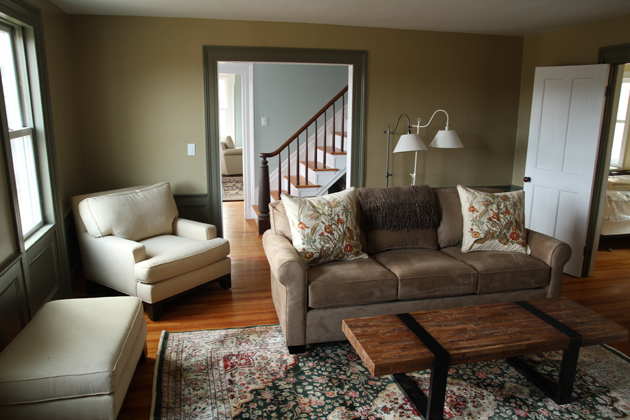 Let's Build Something
Contact us today.
beaverdambuilders@icloud.com
489 Al Pekrul Road, Roxbury, NY 12474
607.437.6797